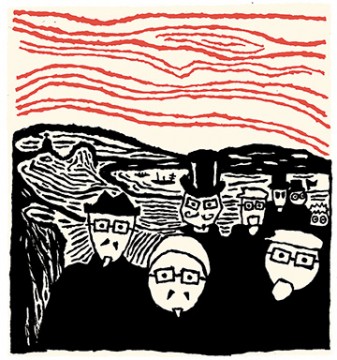 Download your new calendar files from Pekkas D.I.Y. central
This is the final art themed boring calendar picture from Pekka. And there is more good news for all humppa fans. The new CD is coming in November and there will be some nice video stuff coming before that. Stay alert and keep on humppa.
We have two more gigs coming in Finland this year. 15.11. at Ilokivi, Jyväskylä (BUY TICKET) and 16.11. at Kerubi, Joensuu (BUY TICKET). See you there!
Web shop goes strong
Our lovely and over stuffed web market will release a nice winter hat collection on the first week of October and the pre order special pacs of the new CD will be also available during this month. Pekka spams