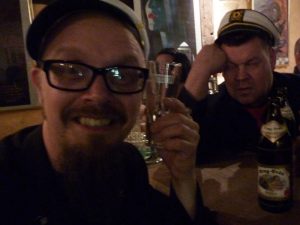 After 2 weeks of rest and recovery it is time to scream some humppa again. The first few drinks we take in Finland (Helsinki & Kerava) and on friday its time to hit Germany again for some special gigs. Video shows some nice action from Munich.

The Karlsruhe gig was set up already one year ago and it will be our 10th gig in Karlsruhe, 9th gig at Substage and also the farewell for the old Substage venue. We are proud to be one of the last bands playing there. Because of the special event there will be nice 9 € and 10 € special offers at our humppa shop there.
Wiesbaden cocert will be carefully photographed. There will be 4 students making a photo project of concert photography and as far as we know a few of our trusted photographers doing stage photos during the show. So please keep smiling over there!
In Hamburg we play the new show because the 16.4. gig was cancelled. Almost 700 tickets are sold already. Thank you for waiting us:) Show time at Markthalle is 20.00.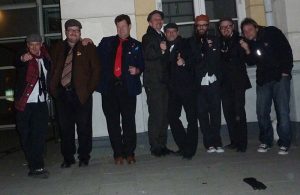 HELP! Transportation help needed. If someone is driving from gig to gig in Germany we need some help with our gear and merchandise. We have small car and the stuff might not fit in. Free tickets and stuff for the helpers. Please contact Pekka at the venue or before by e-mail indiefilms (at) indiefilms.fi