The last summer season gigs are:
30.7.2016 SF, Down By The Kemijoki, Rovaniemi
05.08 SF, Seinäjoki, Vauhtiajot
06.08 SF, Mikkeli, Jurassicrock
12.08 SF, Lieto, SmugglerRok
13.8.2016 SF, Somero, Esakallio
Our merchandise kiosk will be present at Rovaniemi and Somero with small shop so if you have special requests please contact our web shop (indiefilms@indiefilms.fi)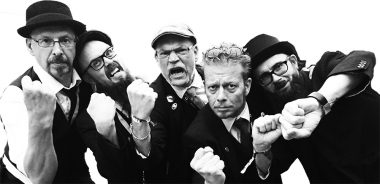 Bus trip from Helsinki to Somero 13.8.
Our web shop Jokisen Valinta have organised a bus tour to our last summer gig where you can also enjoy M.A. Nurminen with his Underground Rock Orchestra
Tickets: Use the PayPal button bellow or contact Pekka (indiefilms@indiefilms.fi).
Price: The bus trip Helsinki-Esakallio-Helsinki 25 €, bust trip + concert ticket 54 € (incl. VAT 10%,) The last seats might be more expensive!
Start: klo 19.00 Helsiki by the  Kamppi subway station in front of SAS blu hotel (tourist bus stop , adress Runeberginkatu 2 ).
Return: about. 30 min after the concerts that will be 01.00-01.15 AM. We will pack some gear and musicians in and return to start point in Helsinki.
Stops: Veikkola on the both ways and special requests at Helsinki area are welcome. The Bus continues probably to Porvoo from Helsinki.
Bus: Bussari will provide us a nice tour with good quality bus wit WC. So you must behave and keep your place clean.
The ticket: You will get abroad with your ID and you will get the concert ticket latest when we ar at the venue.
More info comes with the payment confirmation.
Return and cancelling policy: No cancelling.
Please be welcome and chose your options bellow or contact Pekka indiefilms@indiefilms.fi
Matkalippu = only the bus ticket 25€
matkalippu ja konserttilippu = bus and concert 54 €