Good news. Our new CD Humppa of Finland will be out 21.4.2017 so it is available on our spring tour. Jan of Finland (Andersson) made the great cover art. On the album there is a bunch of special guests but we do not tell the names yet. If you live in Europe and not in Scandinavia you should order the record from Nordic Notes in case that there is no record shop near you. Support your local record dealer!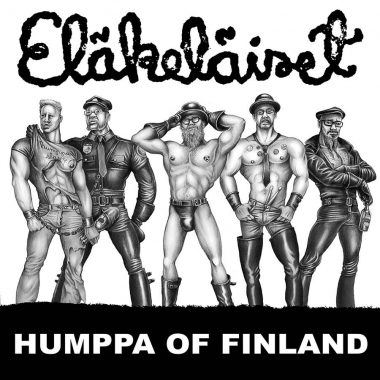 And here is the video single Robottihumppa, maybe the weirdest song on the album.
And more new songs you will hear on our gigs in Finland (With Stam1na):
Humppa Aktivität 2017
We started touring in Germany in 1996 and because last year we stayed home this tour is somehow an anniversary. Celebrating 21 years of coming to you. So see you there!
21.04. DE, Hamburg, Markthalle BUY TICKETS
22.04. DE, Hannover, Faust BUY TICKETS
23.04. DE, Münster, Gleis 22, BUY TICKET here, here or here
24.04. DE, Bochum, BH Langendreer BUY TICKET
25.04. DE, Köln, Underground
26.04. DE, Karlsruhe, Substage, BUY TICKET (support: Stam1na)
27.04. DE, Wiesbaden, Schlachthof, (support: Stam1na), BUY TICKET
28.04. DE, München, Technikum, BUY TICKET or BUY TICKET, (support: Stam1na)
29.04. AT, Wien, Szene, BUY TICKET
30.04. DE, Bamberg, Live Club, BUY TICKET
01.05. DE, Leipzig, Moritzbastei
02.05. DE, Regensburg, Alte Mälzerei
03.05. DE, Annaberg Buchholz, Alte Brauerei, BUY TICKET
04.05. DE, Jena, F-Haus, BUY TICKET
05.05. DE, Dresden, Beatpol, BUY TICKET
06.05. DE, Berlin, Astra BUY TICKET