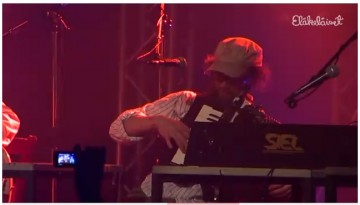 This is the  video update of our X-mas calendar 2010. The films are in YouTube but you can see them only if you know the link that will be released here at humppa.com every morning. Naturally you can release the link on your web page and spread it as much you like if you dare.
After so many very old videos it is time to release some contemporary video art. Lassis Las Vegas style performance of Humppaan itsekseni was the last song in Wiesbaden 2009. Onni had some problems with his keyboards and somehow the organ just broke down so he played accordion. Video was shot by Pekka.
Jokisen Valinta
Jokisen Valinta
Humppa shop will take last orders before Christmas at 15.12. Check also the special 
offers
.
Jokisen Valinta ads