Because we are old and lazy we'll offer you just google translation of this page.
Soittajat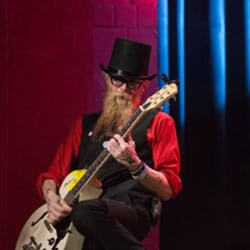 Photo @ Dark-Art-Photography
Onni Waris – urut, kitara, viulu, laulu
Yhtyeen musiikillinen ja henkinen johtaja jonka sana on laki. Onnin virtuoosimaisessa käsittelyssä on soitin kuin soitin sulaa vahaa. Laulajana herkkä ja tunteikas.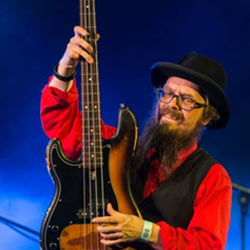 Photo @ Dark-Art-Photography
Martti Varis – basso, laulu
Orkesterin musiikillinen tukiranka. Ilman Martin basson pompottelua ei humppa soi ja tunnelma on kellarin katossa. Väkevä tulkitsija, jonka lauluäänen tunnistaa jo kaukaa.
Photo @ Rattenscharfe-photos.de
Lassi Kinnunen, haitari ja laulu
Yhtyeen karvaisin ja kovaäänisin veikko. Briljantti haitaritaituri ja muutenkin mainio seuraihminen. Lassin lauluääni on kaunis, kuulas ja kantava.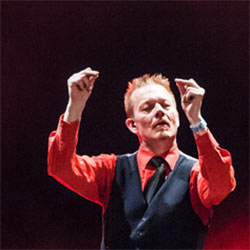 Photo @ Rattenscharfe-photos.de
Petteri Halonen, urut, kitara ja laulu
Humppapumpun uusin tulokas. Petterin raju mutta miellyttävä käytös hurmaa niin talossa kuin puutarhassa. Unissakävelyn ja poliisin ystävä.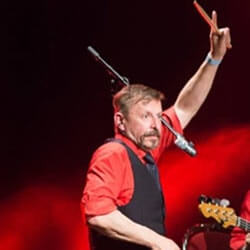 Photo @ Dark-Art-Photography
Tapio Santaharju – rummut, laulu
Palasi pallilleen yhdeksäntoista vuoden tauon jälkeen vuonna 2014.
Tekniikan väkeä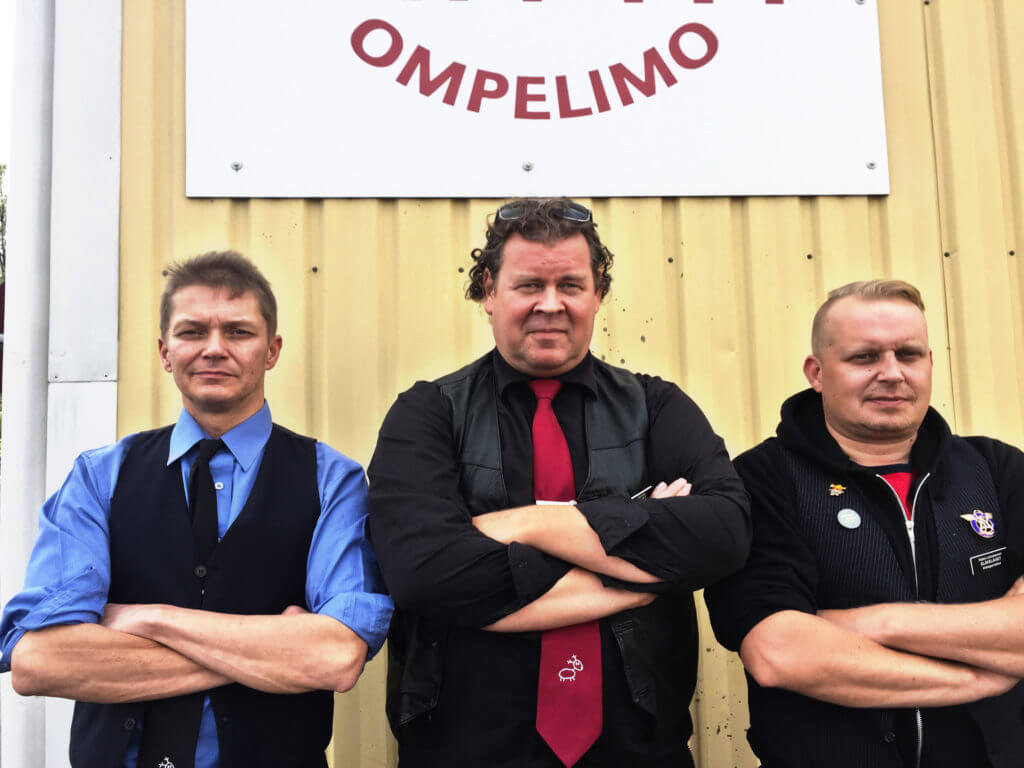 Pekka Jokinen, grafiikka, krääsä ja logistiset palvelut
Yhtyeen virallinen taiteilija. Piirtää tikku-ukkoja ja tekee joskus humppavideoita. Reissuilla myy ihmisille levyjä ja itse tekemiään humppa-tuotteita. Rahastaa yleisön lisäksi keikkajärjestäjät jos Ilmari ei ole matkassa.
Sakari Rantala ja Kaino Liimatainen
Keikkamobiilin etupenkin söpöt höpö ja löpö, monissa voimaliemissä yhteen ja kieroon kasvanut ilorykmentti. Käytettyjen autojen kauppiaanakin tunnettu Sakari hoitelee äänentoiston ja Jokipoikien kasvatti Kaino kuljetuskaluston. Kainon oma video on YouTubessa.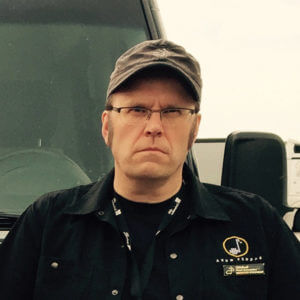 Ilmari Koivuluhta, äänenpaine ja huolinta
Orkesterin keskeinen voimahahmo aktiiviaikoinaan. Nykyään hoitaa ulkomaankiertueilla monitorien äänenpaineen. Klassikkotapaus.
Karzan Kaartinen, äänenpaine ja huolinta
Tekniikan tuoreita veteraaneja ja Ilmarin korvike numero yksi. Tarkkakorvainen ja rauhallinen kaveri. Kova nukkumaan ja syömään.
V. Salainen, huolinta
Ilmarin Korvike numero kaksi kuljettaa yhtyettä valon nopeudella ympäri Eurooppaa. Rauhallinen viihdemies toteuttaa innostuessaan talon kuumimmat tanssikoreografiat.
Sakari Kuvaja, äänenpaine, pommit ja valot
Sakari on mukana reissussa aina kun Sakaria tarvitaan.
Varamiehet ja varhaiseläkeläiset
Kristian Voutilainen, rummut ja laulu
Punakka ja pönäkkä tanakan kompin taitaja. Herkän äänensä ansiosta yhtyeen balladispesialisti. Tarvittaessa myös tuurasi Marttia basson varressa. Eläköityi 2014.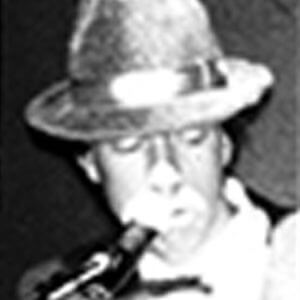 Petteri Terävä, kitara ja laulu
Petteri esiintyy yhä äänilevyillä, mutta poistui vakituisesta kiertuemiehityksestä jo 1994.
Tapani Vänskä, basso ja laulu
Martin korvike soittelee sujuvasti jalat pöydällä ja hosuu nestemäisten aineiden kanssa instrumenttiaan säästämättä
Keijo Tirkkonen, mandoliini ja laulu
Keijo esiiintyi hirvittävässä E2-sekoilukokoonpanossa 1997
Johannes Peura, kellopeli ja laulu
Johannes esiintyi hirvittävässä E2-sekoilukokoonpanossa 1997
Sakari Liimatainen, rummut ja laulu
Sakari kierteli keskieuroopassa yhden reissun verran vuonna 2000
Tuomas Vihro , banjo ja laulu
Tuomas esiintyi yhtyeen riveissä satunnaiskokoonpanojen kauhukesänä joskus 2000-luvulla