Next batch of our beautiful vinyl re-releases are available 4.3.2022
These re-issues have also been carefully edited, mastered and both have an picture inlay attachment. Pahvische is a color vinyl double LP packed in gatefold covers with 6 D-side bonus tracks released originally on the long time sold out Humppa-Akatemia compilation double CD (song listings below).
Three videos restored in HD format will also be released.
Humppasonni is already public
Coming soon:
23.2.2022 Kiitokset humpasta
2.3.2022 Keväthumppa
Pahvische 2 LP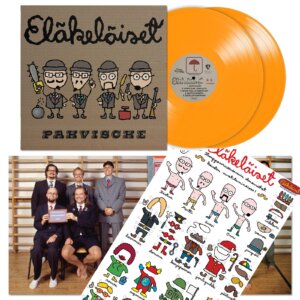 A
Kiitokset humpasta
Hanurissa arja
Kuuma humppa
Humppanautinto
Jenkkapolkkahumppa
B
Päivätanssit
Humpataan, jumalauta
Miksei täällä humppa soi?
Ranttalihumppa
Sukellan humppaan
C
Bingohon
Kiikkustuolissa
Humpalle vaan
Humppastara
Humppauskonto
D – bonusraidat (Humppa-Akatemia)
Hyljätyn humppa
Humppasonni
Humppaosasto
Ja humppa soi
Humppapappavaan
Humppa sujuu
Humppaelämää LP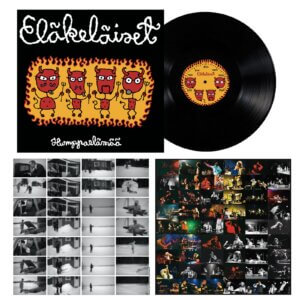 A
Humppaelämää
Katkolla humppa
Humppa-aatami
Unelmahumppa
Lauantaitanssit
Lusijan humppa
B
Keväthumppa
Ona vaan
Humppashokki
Humppaäimä
Pesu- ja linkoushumppa
Humppasäteilyä
Nynnyhumppa
Haudalle kukkia